Dental Wellness Centre is your local dentist in Auckland that truly cares about your well-being. We believe your overall health starts from the mouth and our goal is to help you get the beautiful, healthy smile you deserve.
Our dentists have high ethical standards and aim to help you achieve and maintain good oral health by developing treatment plans and oral care routines suited to your needs. In addition, our dentists have postgraduate training in dental care for children, elderly, and special needs patients making them especially understanding of dental anxiety.
Dental Wellness Centre are committed to helping our community learn about the importance of oral health. Our Auckland dentists recently participated in Free Dental Day to give back to the Meadowbank community. We also offer free dental care in NZ for eligible patients, and we have payment plan options to help ensure dental costs are manageable.
Our Meadowbank dental clinic is located inside the family friendly Meadowbank Shopping Centre, right next to food court. Come see us for dental care in a relaxed and caring environment.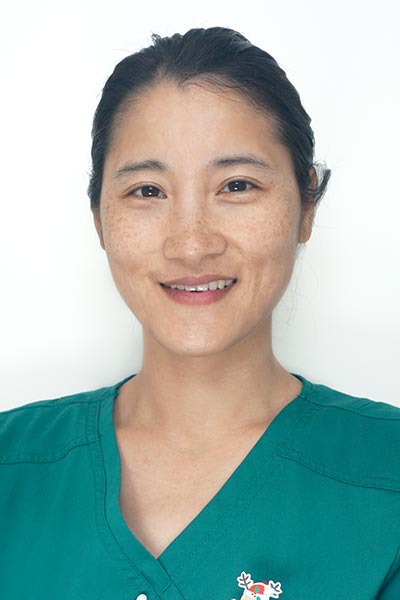 Meet Dr. Jolin
Jolin graduated from the University of Otago in 2004. After a number of years as a senior dentist in Queensland Health, she returned to Otago to further her skills in paediatric dentistry. Jolin has a special interest in childen's dental health, early interceptive orthodontics, advanced preventive dental care, and the long term impact of dietary and lifestyle habits on oral health.
Jolin is attentive to detail and thorough. She puts her patient's best interest first and ensures excellent quality dental work that lasts, improves the ease of cleaning which benefits the long-term oral well-being of her patients. Jolin believes in giving advice that's tailored to an individual's general physical and mental capacity to help them make well-informed treatment decisions.
Outside of the Meadowbank dental clinic, she loves various other sports and is always up for a challenge. Languages: Fluent in English and Mandarin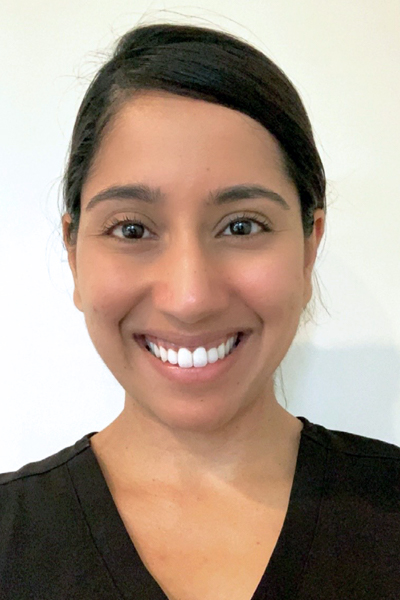 Meet Dr. Lucia
Lucia graduated in 2013 from the University of Otago. She then spent a year as a house surgeon at Waikato Hospital gaining valuable experience in dental trauma and the treatment of medically complex patients. The following 7 years were then spent in private practice in New Zealand.
Lucia has an interest in all aspects of general dentistry but is particularly committed to preventative care. Her most recent achievement is passing the Royal Australasian College of Dental Surgeons Primary Examination with commendations.
As a dentist she has a calm and gentle nature that is apparent the moment you meet her. In addition to her career aspirations, she serves as a Clinical Director of the Specials Smiles programme in the Special Olympics. In her spare time, she enjoys tramping and mountain biking and is slowly checking off all the Great Walks.
Dental Care for The Whole Family
We take extra care to ensure child patients develop positive dental experiences.  
It is recommended that preschool children start annual dental check ups as soon as you see baby teeth. Baby teeth should start to appear around 6 months. Early dental check ups help develop your child's confidence in the dental environment as well as identifying potential diet and oral hygiene problems that can potentially cause tooth decay.
Why are positive dental experiences important?
Dental examination and early treatment for tooth decay is much less invasive than having fillings and tooth extractions. Like diabetes and obesity, tooth decay is completely preventable through good dietary and lifestyle habits.
Dental phobia and anxiety can develop after a child has experienced toothache from decay and/or a traumatic dental treatment procedure. Fear usually leads to avoidance, often resulting in neglected oral health. Give your child the chance to develop dental confidence by starting their dental check ups as early as possible.
Orthodontic assessment is done as part of your child's dental check up for early detection of orthodontic problems. We can fix simple orthodontic problems or recommend a suitable orthodontic specialist.
Join Us
Join our rapidly growing business in an area with unlimited potential for new ideas and initiatives. We are an innovative practice that is dedicated 110% to helping our clients get better and more importantly, stay better.
ACC Registered
We are ACC registered health provider.
SPECIAL CARE REFERRAL
We accept referrals from general dentists, medical doctors, and carers/ healthcare professionals working with special needs and/or medically complex patients.
Affordable Consultation
Consultation starting from $40